TL;DR: I made a styled version of Reddit for Kbin instances for people participating in the reddit migration. Inspired mostly by Old Reddit, but it actually has a dark mode!
Sounds good to you? 💾 Install it! Otherwise, see what it looks like, or keep reading.
---
Since the Reddit protests began, many people have been looking at their options for joining new communities. I quickly decided to quickly throw support to Kbin, since most newcomers seemed to prefer it. It is often easier to improve something people like, rather than to recreate an entirely new product from scratch.
So I've been using Kbin, along with scripts like kbin enhancement script and various styles (with varying issues). I finally got annoyed with the one I was using – the developer uses dark modes, and I generally don't – and decided to make my own.
The theme is called "The Narwhal Kbins at Dawn" – you can thank u/Jordan117 for the name and meme reference.
Screenshots
No one is going to try out a userstyle without knowing what it looks like. Here are some screenshots. Sorry, most of my browsing still happens on laptops, so that is where I have been testing.
Home page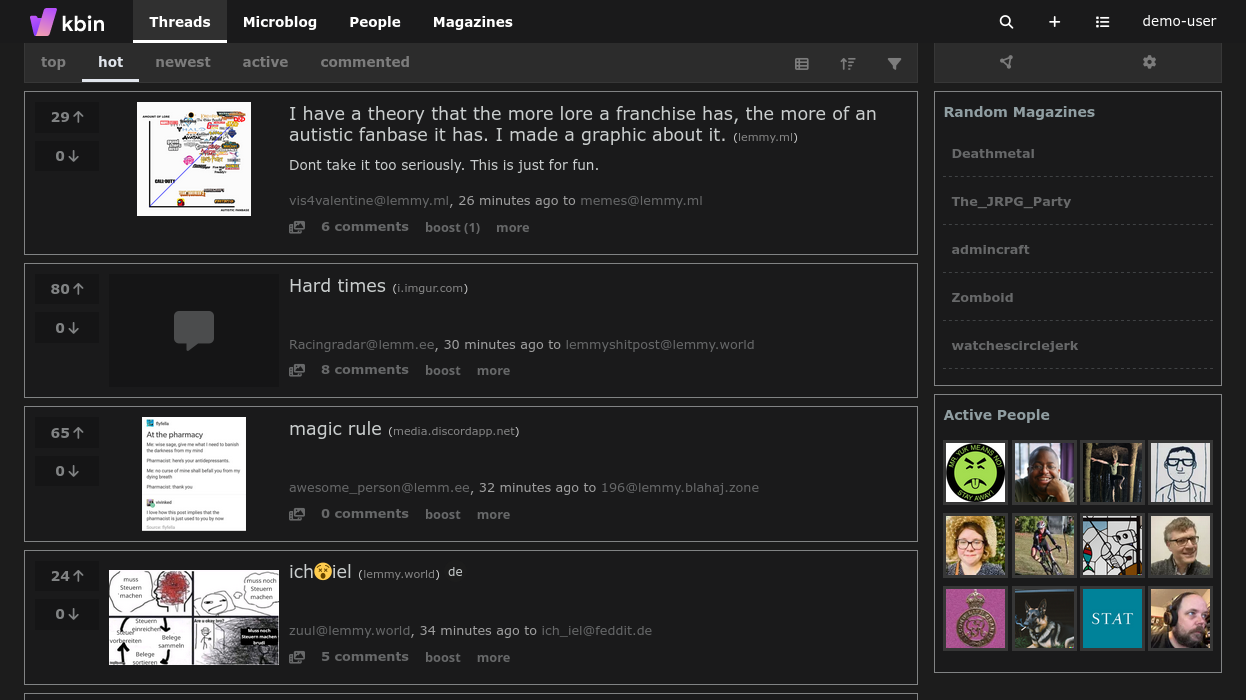 Compact home page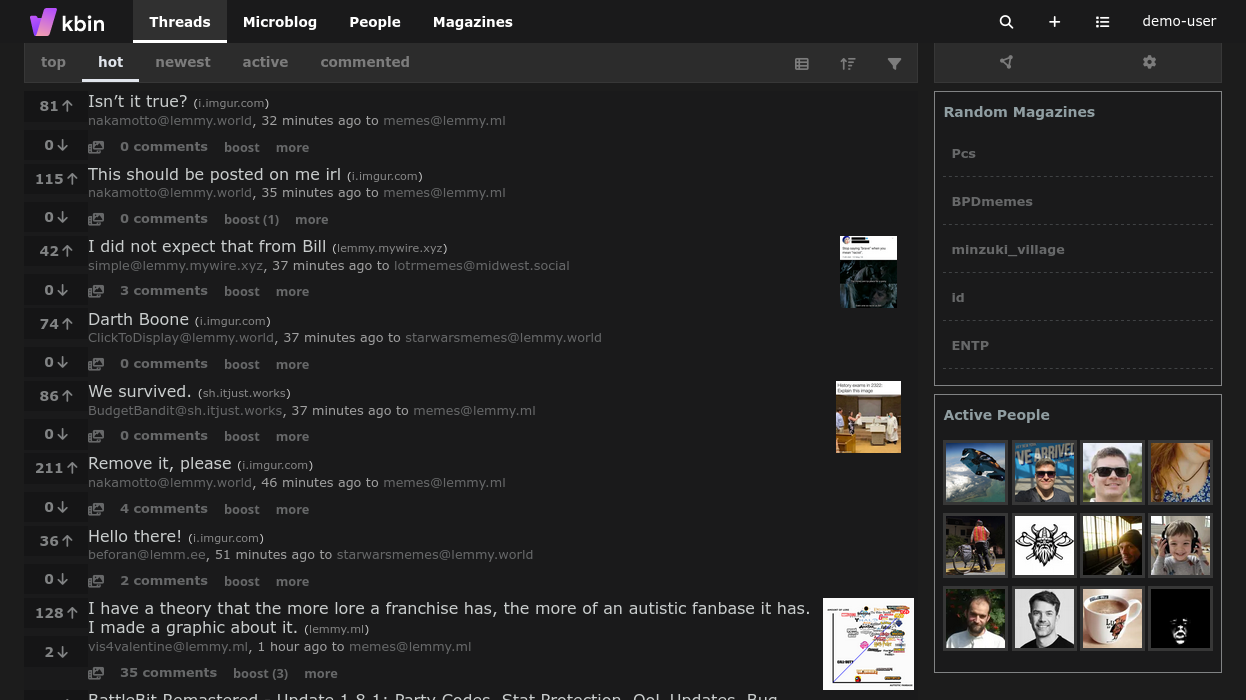 Posts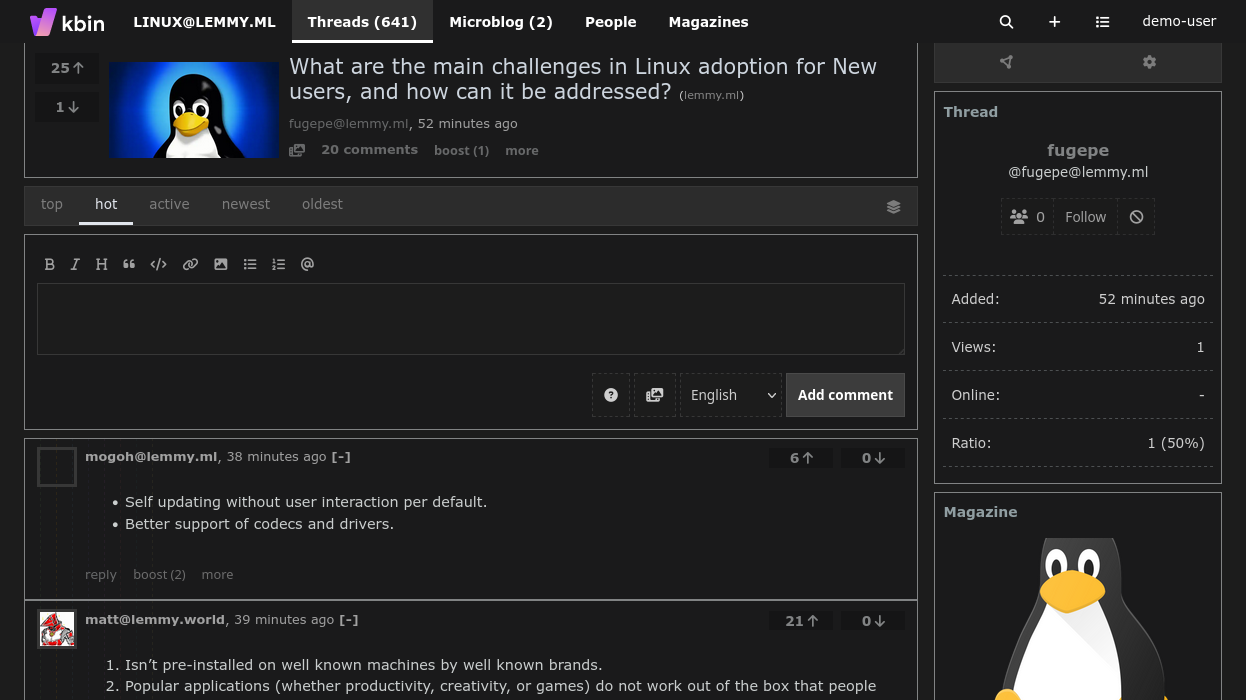 Compact posts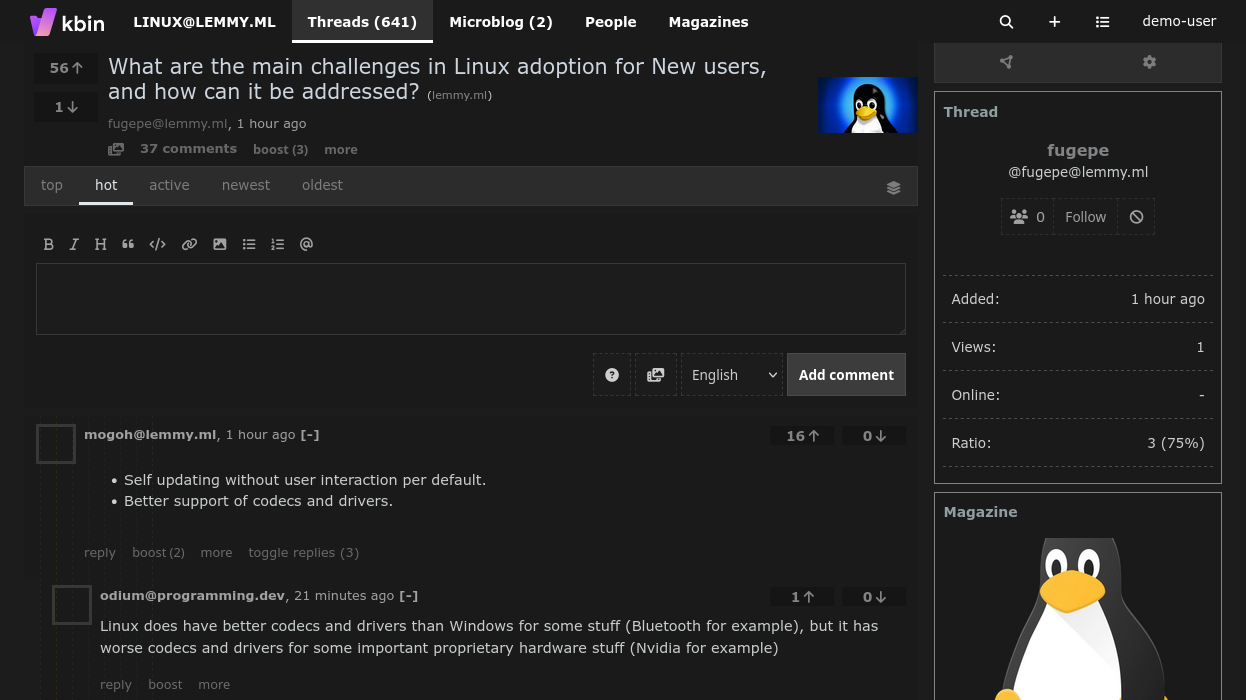 Features
Light and Dark modes
Inspired by both Old and New Reddit
Works on most popular Kbin instances
Supports the compact view
Support for kbin enhancement script
Works on mobile
Compatible with blackjack and hookers1
Installation
The theme is easy to install.
Install a userstyle manager. Most people use Stylus - it is open source and vetted by Mozilla, and it also runs on Firefox for Android (and is part of my collection for easy installation).
Navigate to the theme and click or tap "Install".
Install optional extras like kbin enhancement script and a style that makes your instance logo look like Reddit's logo font.
You're done! Take a break and browse some Kbin!
Contributing
You can send me pull requests or report issues at the source code repository for this style.
---
If you liked this post, please consider supporting what I do. Feel free to give me feedback on this post on Kbin. You can also message me on Mastodon.